40 years of extremity adjusting research and patient success
World Changing Extremity Training
Extremity Self-Paced Content Three Ways
Dr. Mally is passionate to equip Professionals with world-class extremity techniques in spite of today's economic realities.

According to the IMF, higher-than-expected inflation, especially in the United States and major European economies, is triggering a tightening of global financial conditions. In the United States, reduced household purchasing power and tighter monetary policy will drive growth down to 2.3 percent this year and 1 percent next year. [ 1]

With over 67,000 Chiropractor Offices in the USA [ 2] extremity adjustments give you a distinguishing edge to meet patient needs and insulate your business during tough times.

In response to this reality Dr Mally is making his world renown courses available in two product offerings as well as a month-to-month subscription. Industry leading access to Extremity Training. It has never been easier.


Feature Comparison
| Feature | Accelerator Product | By Area Products | By Joint Subscription |
| --- | --- | --- | --- |
| Content Releases Drip Style | Yes | Yes | Yes |
| Ability to give course feedback | Yes | Yes | Yes |
| Self-Test to Check Learning | No | No | Yes |
| Course online Chat with Dr Mally | No | No | Yes |
| Course completion certificate | No | No | Yes |
| Proficiency Course Updates and Revisions | No | No | Yes |
| Access Duration | Perpetual | Perpetual | During Paid Subscription |
Each offer provides access to world class video instruction to propel your Extremity skills!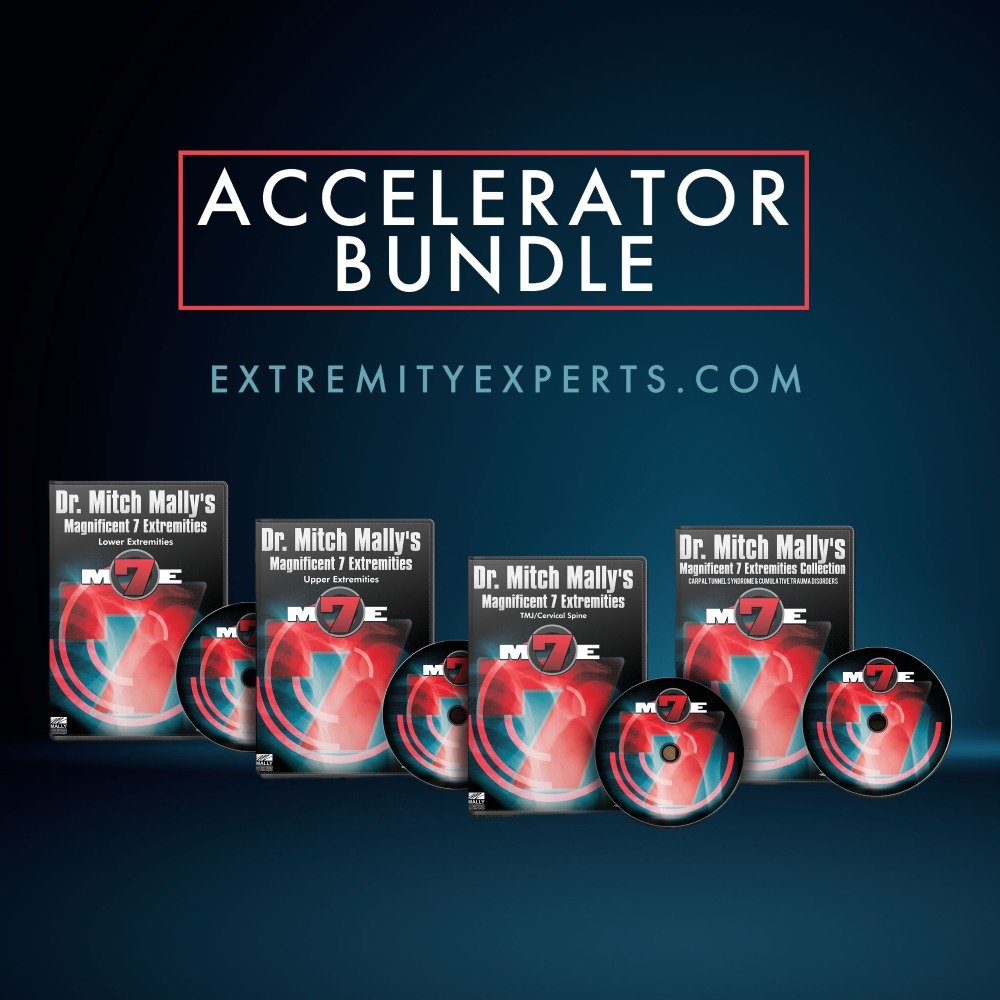 The Accelerator Package includes the complete Proficiency M7 video series. One hundred instructional video's plus content feedback opportunities to accelerate your knowledge.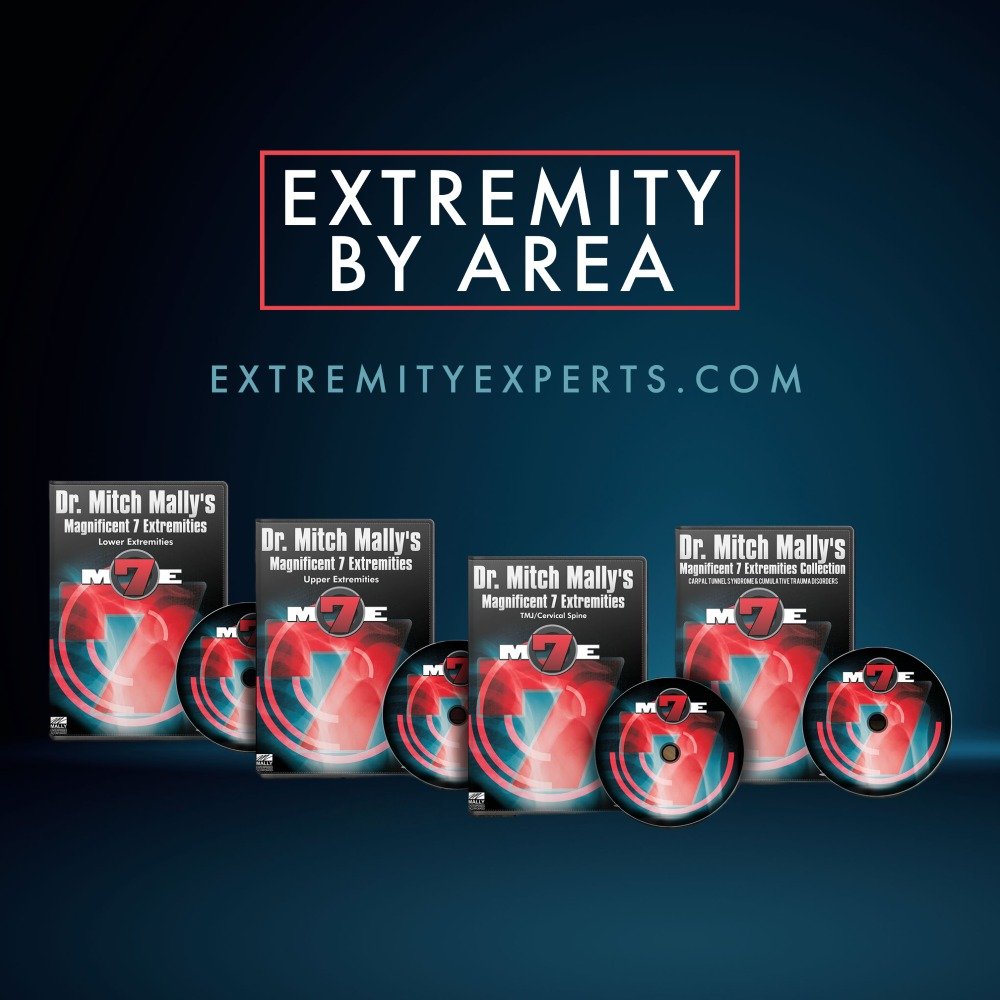 The Extremities are packaged by four areas: Lower, Upper, Temporomandibular Joint Syndrome / Cervical Spine or Carpal Tunnel Syndrome. Purchase by area.
Each extremity joint is available via a month-to-month subscription. Facilitating access to newly licensed professionals and those laser focused on a specific joint.